Alhambra Theatre
& Dining
Prepare for a full-sensory experience as you and three guests wake up your taste buds with a bottle of champagne, then follow the aroma of dinner to your seats to enjoy the menu item of your choice. Finally, treat your eyes and ears to a dazzling performance with top actors featuring both local talent and nationally known names. Certificate valid for 2020 season.
Donated by Alhambra Theatre & Dining.
Golf for "Fore" at TPC Stadium Club
Play a round of golf with three friends on TPC Sawgrass's legendary Stadium Course home to
THE PLAYERS Championship. Golf Digest ranked the Stadium Course the No. 2 "Best Course You Can
Play in the State of Florida."
Donated by Jim Kleck.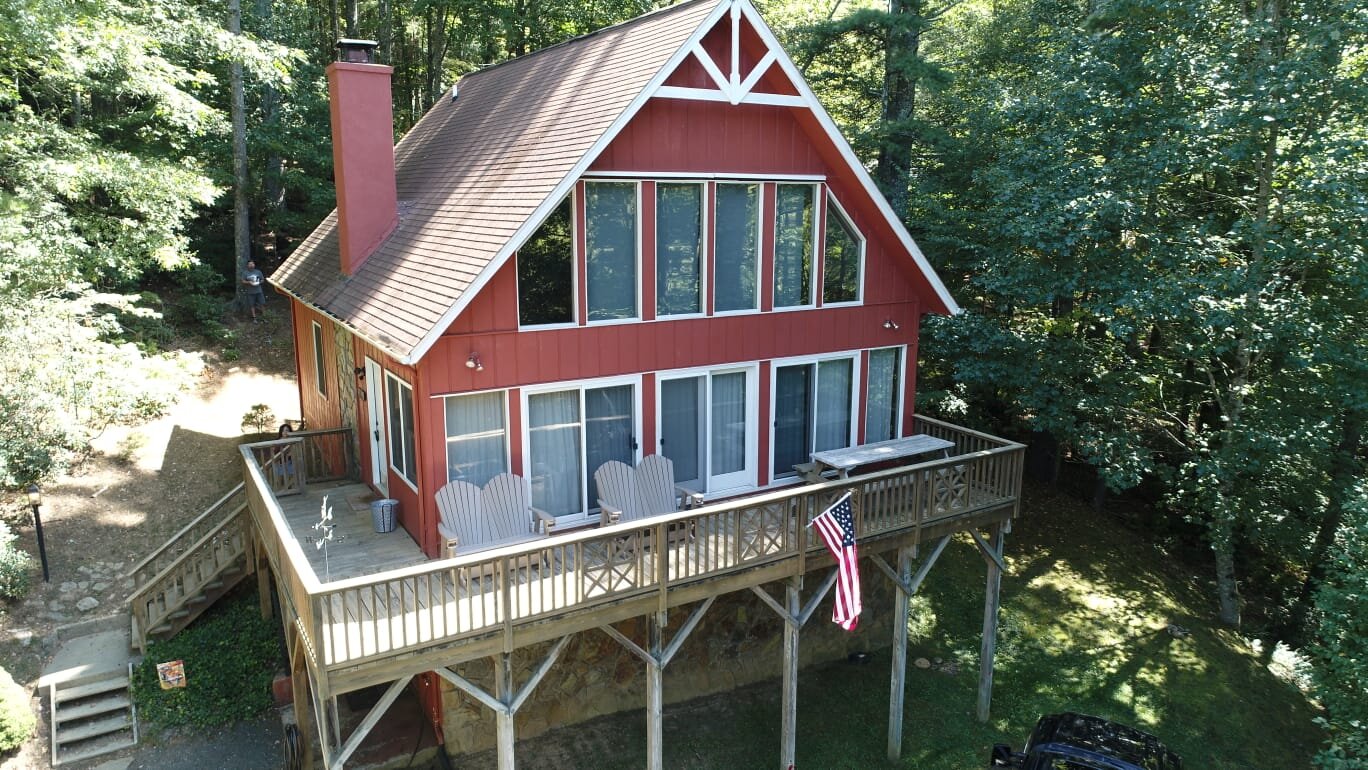 7 Night Stay IN NORTH CAROLINA
Relax in the heart of the Blue Ridge Mountains near Grandfather and Blowing Rock Mountain! The cabin features three bedrooms and two full baths. The master bath has a Jacuzzi and separate shower. The cabin, also know as the Gingerbread House, provides ample room for eight people.
The chalet has a two-sided wrap-around deck with a lovely view of the surrounding mountains; a trail to Fleetwood Falls is just across the street. A lake for swimming and fishing is within a short walk. The New River flows serenely by at the base of the mountain for canoeing and tubing. Golf courses and ski resorts are both nearby.
Donated by Patricia Weaver.
SILENT AUCTION ITEMS
$100 Angie's Grom Gift Card // Kristan Malin

$100 Angie's Sub Gift Card // Kristan Malin

$100 in Proctor ACE Hardware Gift Certificates // Proctor ACE Hardware - Ponte Vedra Beach

$25 Gift Card to Maggiano's Little Italy // Maggiano's Little Italy

$30 Gift Card to Bogey Grill // Bogey Grill

$50 Gift Card to ChopHouse Thirteen // ChopHouse Thirteen

$50 Gift Card to European Street Cafe // Friend of Hart Felt

2 Dinner Entrees at Aqua Grill // Aqua Grill

2 Jacksonville Symphony Passports // Jacksonville Symphony

2 Tickets to a 2020 Show at The Alhambra Theatre & Dining // Alhambra Theatre & Dining

2 Tickets to Show at Thrasher-Horne Performing Arts Center // Thrasher-Horne Performing Arts Center

2 Tickets to ZooTampa // Zoo Tampa at Lowry Park

4 Bowls at The Flame Broiler // Jackie Grezbin

Bag o' Joe's Favorites // Trader Joe's - Mandarin

Beach Getaway // Casa Marina, Bonefish Grill, A Friend of Hart Felt

Beaches Dining Package // Tropical Smoothie, Ponte Vedra/Bartram Oaks; Fish Camp Restaurants; Trasca & Co Eatery; Beach Diner

Cap's on the Water - Gift Card // Vivian Deraad

Cason Photography - Family @ Treaty Oak // Cason Photography

Catty Shack Ranch 4-Pack // Catty Shack Ranch

Children's Beach Portrait Session // Cason Photography

Christmas Cheer Basket // Ann Cook

Coach Handbag // Friend of Hart Felt

3 -Night Couple's NC Mountain Getaway // Jane Hart

Crayola Experience // Crayola Experience

Cross Necklace // Friend of Hart Felt

Cross Wall Hanging // Kristal Coggins

Dinner for Two at 4 Rivers // 4 Rivers

Dwight's Bistro // Dwight's Bistro

Dye's Valley Foursome at TPC & Swag // TPC Sawgrass

Fall is in the Air Basket // Ann Cook

Family Beach Portrait Session // Cason Photography

Family Membership to Cummer Museum of Art & Gardens // Cummer Museum of Art & Gardens

Fish Camp Restarurant Gift Card // Ben Groshell

Florida Theatre Tickets // Florida Theatre

Frangipani Gift Card // Frangipani of Avondale

Fruit of the Spirit Sign // Friend of Hart Felt

Gwen Berlin Scarf // Gwen Berlin

Hair Cut & Style // Top Knotch Hair Salon

Hand Quilted Christmas Table Runner // Tori Heinzel

Hand Quilted Fall Table Runner // Tori Heinzel

Indoor Speedway Pass for 2 // Autobahn Indoor Speedway & Events

Jaguars vs. Colts 12/29 - 4 Tickets // Jacksonville Jaguars

Liv N Grace Jewelry // Liv N Grace

Lux Wine Tasting for 4 at Cooper's Hawk // Cooper's Hawk

Memory Foam Dog Bed // Sharon Westbrook

Mike Hollis Signed Jersey // Debbie Stambaugh

Natural Life Gift Pack // Natural Life

Necklace by Elizabeth Sarah // Elizabeth Sarah Collections

Ron Davis Original Painting // Avondale Ron Davis

Ron Davis Original Painting - St. Augustine // Ron Davis

Ruths Chris Gift Card // Ruths Chris

Seasons 52 Basket // Seasons 52

Sharon Westbrook Original Painting // Sharon Westbrook

Sharon Westbrook Print // Sharon Westbrook

Silver Bracelet // Underwood Jewelers

St Augustine Date Night (or Day!) // Old Town Trolley Tours, Raintree Uptown Casual Dining, Lightner Museum

St. Augustine Family Day // St. Augustine Zoological Park, Colonial Quarters, St. Augustine Pirate & Treasure Museum, Lightner Museum

Strike Zone Fishing $50 Gift Card // Norm LaRochelle

Suite at Jacksonville Icemen Game // Evan Winans

Sunday Brunch for 4 at Sawgrass Marriott // Vernon's Restaurant at Sawgrass Marriott

Total Wine - Private Wine Tasting for 20 // Total Wine & More

TPC Players Weekend // THE PLAYERS Championship

Two Single-Day Admissions to Busch Gardens Tampa // Busch Gardens Tampa

Valley Smoke Gift Card // Ben Groshell

Wild Adventure Passes for 4 // Wild Adventures

Wine Basket // Ann Cook

Wine Sampling Experience for 12 with PRP Wine International #1 // PRP Wine International

Wine Tasting for 10 at Royal Palm Wine & Tapas // Kori Blacker Tafoya

WonderWorks Orlando // WonderWorks Orlando